established in 2001
LightSpeed Distribution Company was established in 2001. In spite of such a relatively young age, we have all reasons to be proud of our achievements. During this period LightSpeed Distribution has attained the level of ripe, dynamically developing company with the built up corporate and professional culture, whose honesty, openness and strict observance of obligations could serve as a model for building civilized business in any company.
Our company resides in a unique place in the Middle East, in one of the biggest sea and airline nodes - Jebel Ali Free Zone, Dubai. It is one of the largest centers of the world trading alongside of Singapore in Asia and Amsterdam in Europe. Here you can find any product made on this planet at competitive prices.
The combination of a profound knowledge of the local markets and strong international team allows Light Speed Distribution to give a wide commodity market to the suppliers, while providing the most favorable operating conditions for clients at the same time.
The company offers more than 1000 kinds of goods from such leaders of the computer industry as HP, Canon, Seagate, WD, ASUS, MSI, Gigabyte, Palit, Samsung,  ViewSonic, Intel, AOC, Philips, Kingston, Crucial, Patriot, Zeppelin, APC by Schneider Electric, Epson, Metrologic, Optoma, RivaCase, SuperMicro  and many others.
Today we work with customers from Azerbaijan, Tajikistan, Armenia, Kazakhstan, Kyrgystan, Moldova, Turkmenistan, Uzbekistan, UAE, Turkey, HK, Thailand and World Wide .
Mission
is to satisfy customers' demand in computer equipment with flexible pricing politics and professional services. Our goal is to build long lasting mutually beneficial relations, which will provide a fair balance of interests between company and customers.
Responsibility and decency are the foundation of our relations with clients and partners.
Employees of the company are the foundation of our success. We work as one team and we take initiatives.
Competition and ambition stimulate our successful development.
Company values training, professional perfection and personal growth of its employees.
We always meet our engagements.
Exactingness and strictness of our consumer drive the evolution of our company.
We work according to the principles of professional ethics and confidentiality.
Permanent evolution. In our business, we cannot stop on our current achievements.
Striving for conquering leading positions in the distribution market of computer equipment.
Creating world-class company.
Maximum market coverage, expansion of activity, evolution of regional business transactions.
Innovations directed at creating and offering new products and services.
Constantly enhancing quality of work for our customers' satisfaction.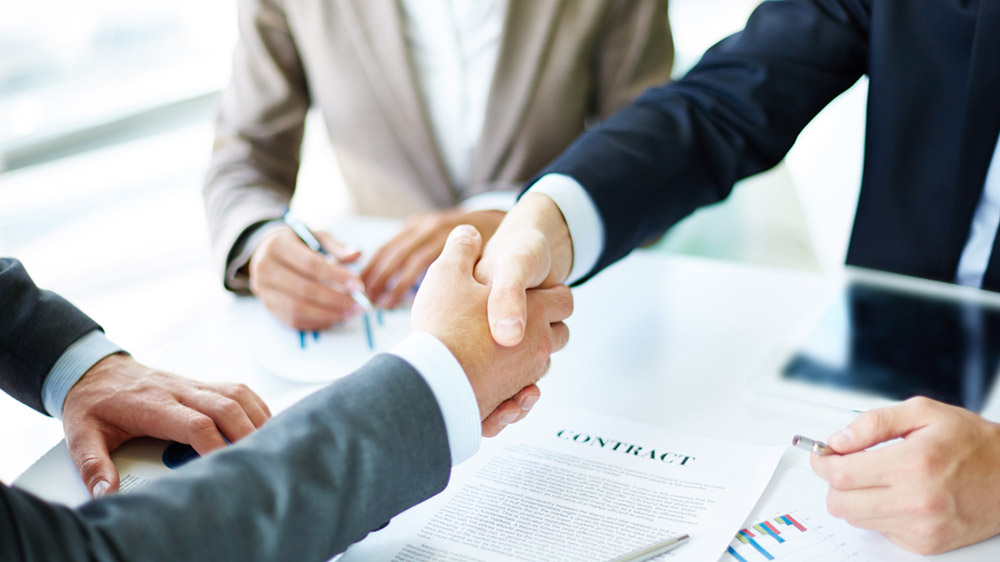 OneStop Conception
ourselves as a One-Stop distributor from United Arab Emirates for the companies engaged in wholesale of computer equipment.
It gives serious advantages to our business partners.
There are many different products in our price list. We offer all computer parts and components, which you may need to assemble any type of computer. In addition, we offer peripherals, notebooks and pocket PCs, consumables, projectors, etc.
Our partners do not need to spend time finding different companies for receiving all assortments of components they need. Our client can order everything in one place, which is very convenient.
Our knowledge of the local Dubai's market is a very important fact, which makes us different from companies located in distant regions. This is because we work with many distributors and producers. We know everything about computer market and about Dubai's market in particular. That is why any changes like appearance of new products or new prices are immediately reflected in our price list.

Our clients do not have to spend too much time and money to learn about last changes in Dubai's computer market. All price or assortment changes become immediately available to our clients.
The power of our purchasing power.
Because we make purchases from suppliers and distributors in large quantities our prices are better than any local company could offer you. That is why our prices are very often lower than distributors' prices.
This frees our partners from having to search for a lower price at numerous distributors. We are ready to offer you competitive prices. Economy of time, money and energy that you would otherwise spend on searching is so substantial, that you forget about other companies' existence!
We replace defective goods within two weeks after receiving. If we cannot replace the good for some reason, we will provide a credit note at the current market price, so that you can buy any other product at that amount.

This gives you an opportunity to have a high level of assurance. Moreover, since we provide warranty on all of the goods that you buy from us, it decreases your expenses in case of defective goods. In other words, if you were to get peripherals from different suppliers, the amount of time and money you would spend on getting defective peripherals replaced would significantly increase.
Many of our partners become interested in our service for reserving products, which a client wants to purchase, but due to some temporary financial or other difficulties he/she cannot buy at the moment. In this case we can reserve the product for a period of time (if there is a chance that the product may not be in stock later), and after the client completes the money transfer, we immediately load it.

This service really saves our partners' time, since upon receiving money we can load the goods on that same day, which decreases the time interval between the money transfer and the receiving of goods. Moreover, it gives our partners assurance in getting the stated products.
Besides other services, we also provide services on transporting goods, defective products or receiving payment. Our company works with a big number of transport agents, which deliver goods ordered by our clients. In addition, we are ready to work with transport agents, which our clients prefer.

In other words, if our partner needs to transport goods from Jebel-Ali to Dubai we can handle it very quickly in the interests of our partner.

It saves our clients from unnecessary spending of time and money. It is a part of our work, directed at maximum customer satisfaction.
But probably the most important part of our business that separates us from other companies is our communication efficiency. We answer every e-mail and we do it as soon as it is possible. In addition, we also provide ICQ communication. Our sales managers are ready to answer any question regarding confirmation or order processing.

It gives an opportunity to quickly discuss all details of order and supplies, to avoid misunderstanding and to most fully satisfy our clients' needs. In addition, it gives you an opportunity to trace your order's processing, which leads to the growth of mutual understanding and trust of our clients.

All of the above points, which the job of LightSpeed Distribution is based on, give our partners undeniable competitive advantages in their work on their local markets.